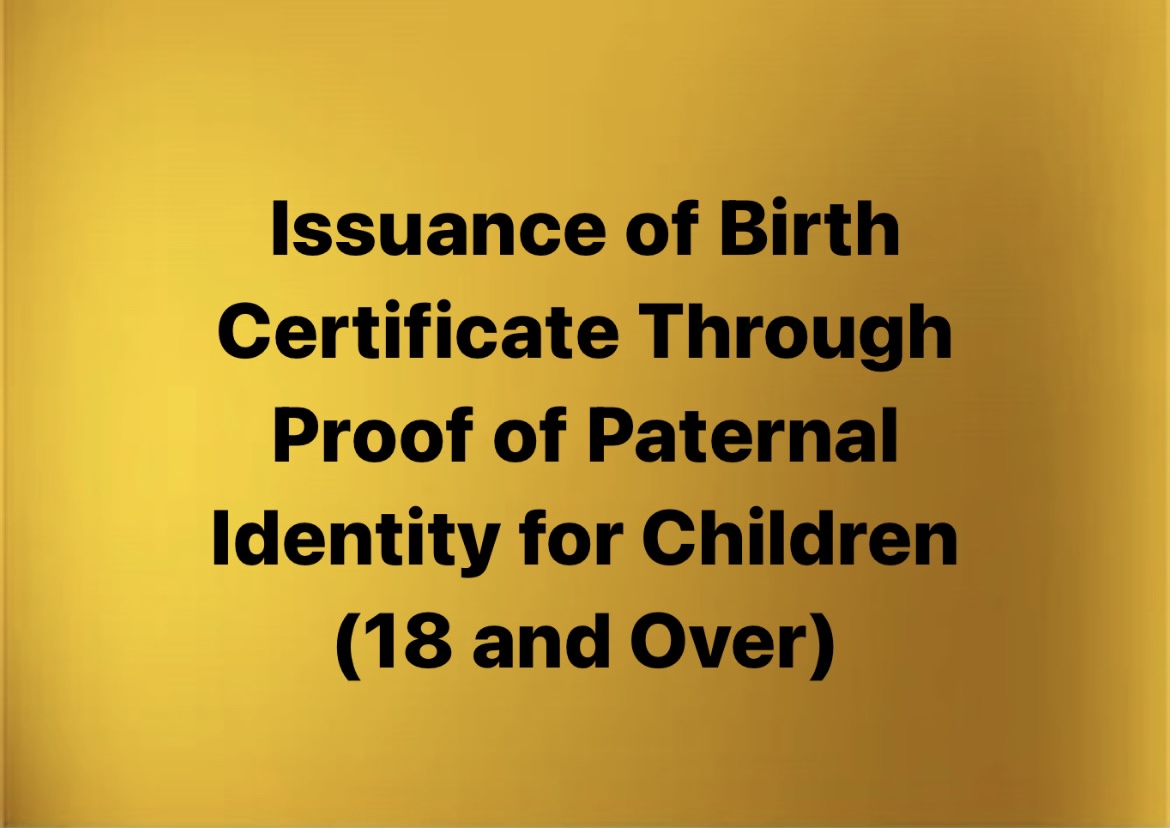 IRANIAN ISSUANCE OF BIRTH CERTIFICATE THROUGH PROOF OF PATERNAL IDENTITY FOR CHILDREN (18 AND OVER)
Iranian Issuance of Birth Certificate Through Proof of Paternal Identity for Children (18 and Over)
Regarding issuance of Iranian birth certificate and passport for a child (18 and over) whose father is deceased or refuses to cooperate, please note that you must first obtain proof of paternal identity. To do so, you must first forward the following documents to Interest Section of Iran in Washington DC, to be verified. They will then be returned to you upon completion so that you can send them to Iran to go through the Iranian Judicial system by your appointed attorney. After obtaining the proof of paternal identity, you should again contact the embassy to apply for Iranian birth certificate and passport. This process will take about 3 years and you need to hire experienced and professional attorney.
(In verdicts regarding proof of identity issued by the court, the name, surname, birth certificate number, and date of birth of both parents must be indicated)
Required documents:
Power of Attorney, (must contain the required information about the child and it must be signed and notarized). If you are located in California, Orange County, our office will notarize your application.
Original birth certificate (long form)
Original and valid foreign passport
Original birth certificate of the father (If you do not possess the original or copies of every page of this document, you must obtain a copy from Iran's Vital Statistics Department). If the father is deceased, you need to register paternal demise.
Original birth certificate of the mother
Original American marriage license
If you have any questions, please contact us.
Latest Posts
by Shokofeh Amin
SANCTIONS ON INSTITUTIONS OPERATING IN IRAN'S FINANCIAL SECTORUnder the provisions of E.O. 13902, the Secretary of the Treasury identified the financial...
by Shokofeh Amin
A power of attorney, (POA) (VEKALATNAMEH) is a legally binding document to gives one or more persons the power to act on your behalf as your agent to manage...
by Shokofeh Amin
The Office of Foreign Assets Control ("OFAC") of the US Department of the Treasury administers and enforces economic and trade sanctions based on US foreign...