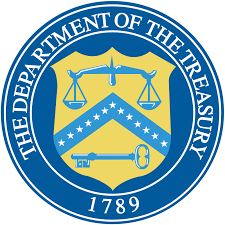 by Shokofeh Amin
SANCTIONS ON INSTITUTIONS OPERATING IN IRAN'S FINANCIAL SECTOR
Under the provisions of E.O. 13902, the Secretary of the Treasury identified the financial sector of Iran's economy as an additional avenue that funds the Iranian government's malign activities. Today's sanctions targeted major banks operating in Iran's financial sector.
Amin Investment Bank, Bank Keshavarzi Iran, Bank Maskan, Bank Refah Kargaran, Bank-e Shahr, Eghtesad Novin Bank, Gharzolhasaneh Resalat Bank, Hekmat Iranian Bank, Iran Zamin Bank, Karafarin Bank, Khavarmianeh Bank (also known as Middle East Bank), Mehr Iran Credit Union Bank, Pasargad Bank, Saman Bank, Sarmayeh Bank, Tosee Taavon Bank (also known as Cooperative Development Bank), and Tourism Bank were previously identified as Iranian financial institutions pursuant to E.O. 13599. Today, they were sanctioned as entities operating in Iran's financial sector.
Additionally, Islamic Regional Cooperation Bank, also previously identified as an Iranian financial institution under E.O. 13599, was sanctioned pursuant to E.O. 13902 for being owned or controlled by Eghtesad Novin Bank.
In May 2020, Hekmat Iranian Bank, a bank servicing Iran's armed forces, merged with Bank Sepah, which has served as a financial platform for Iran's Ministry of Defense and Armed Forces Logistics (MODAFL) to pay its agents abroad. Bank Sepah was designated on November 5, 2018 pursuant to E.O. 13382 for having provided support to MODAFL. Today, Hekmat Iranian Bank was also designated pursuant to E.O. 13382, as an entity owned or controlled by Bank Sepah.
The banks sanctioned today are subject to the supervision and regulation by the Central Bank of Iran (CBI), which was previously designated under E.O. 13224 for providing support to the Islamic Revolutionary Guards Corps (IRGC), its Qods Force (IRGC-QF), and its terrorist proxy, Hizballah.