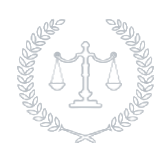 Welcome to Amin Iranian Law
Professional
Law Firm
Lawyer
Stay at home and let us take care of all your legal and consulate affairs.
Need Legal Help? Get In Touch With Our Lawyers!
Stay at home and let us take care of all your legal and consular affairs
Iam Shokofeh Amin, a former attorney in Iran. I received my Bachelors of Art in Judicial Law in 2003 and my Masters of Art in Human Rights from Allameh Tabatabaei University in 2007. Since 2008, I have practiced Iranian Law in Iran and in USA.
I am currently the legal advisor in California regarding Iranian Law and consulate affairs and accepting clients worldwide. First 10 minutes consultation at no charge. Not licensed to practice law in any jurisdiction in the United States.
We do the best legal work for you
Committed to providing you with the highest quality legal services
Our services cover a wide range of legal areas, including business law, real estate law, family law, criminal law, and more. We have extensive experience representing both individuals and businesses, and we pride ourselves on our ability to provide effective legal solutions that are tailored to each client's unique needs.
We'll Deliver Your Custom Quote Within 24 Hours!
What Customer's Are Say About Our Best Services
Professional , efficient and reliable!! Shokofeh assisted me with renewal of my IR passport. I was very happy with the service . I got my passport renewed without any issues nor any hassles . I definitely recommend her for all your passport and governmental document related services .
Mehrnessa Mofidi
Augusta GA
Shokofeh Amin has taken care of all our Power of Attorney and Passport renewals for the past few years. She is fast, friendly and knows everything and keeps very up to date with all the ever changing paper work… every time I had to deal with the embassy I used to have major anxiety because I would just get lost in all the process and paper work, but Shokofeh just takes care of things so fast now that I have nothing to worry about. She is knowledgeable and does not hold back with answering questions. I recommend her 100% and wouldn't trust anyone else.
I needed some help and I have found her being prompt in responding and communications. She is organized and her follow up with me was excellent. I highly recommend her and I will go to her again if i need her service. She has clearly beaten my expectation so far. i would like to thank her for her effort.
Ms Shekoofeh Amin is a competent attorney. She is highly professional, knowledgeable, and dependable. She is friendly and customer focused. A real model for the Iranian community to follow. She handled our case with best outcome. I highly recommend her!
Learn Something More From Our Latest News