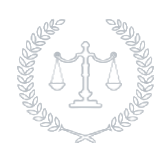 Welcome to Amin Iranian Law
Amin Iranian Law

www.aminiranianlaw.com
Stay at home and let us take care of all your legal and consulate affairs.
Need Legal Help? Get In Touch With Our Lawyers!
Stay at home and let us take care of all your legal and consular affairs
Iam Shokofeh Amin, a former attorney in Iran. I received my Bachelors of Art in Judicial Law in 2003 and my Masters of Art in Human Rights from Allameh Tabatabaei University in 2007. Since 2008, I have practiced Iranian Law in Iran and in USA.
I am currently the legal advisor in California regarding Iranian Law and consulate affairs and accepting clients worldwide. First 10 minutes consultation at no charge. Not licensed to practice law in any jurisdiction in the United States.
We do the best legal work for you
Committed to providing you with the highest quality legal services
I have practiced Iranian Law in Iran and USA. I have provided thousand of legal advise in consulate affairs, Real Property, Family, Civil, Criminal, Commercial and Contract laws for my clients around the world.
Schedule a Free Phone Consultation
Check Our Portfolio Which Is Built With Our Experience
Learn Something More From Our Latest News
Nazila Ghoreishi
2023-08-15
I wanted to take a moment to express my deepest gratitude for the exceptional legal guidance and support you provided throughout the process of bringing my funds from Iran to the USA in compliance with OFAC regulations. I am deeply thankful for your diligence in handling my case and for the positive outcome we achieved. Your professionalism, integrity, and genuine care for your clients set you apart as an outstanding lawyer.
Excellent service .Attention to detail .Good follow up . Best place for communication with Iranian Daftar for passport and similar matters
Very responsive And helpful
خیلی خوشحالم که با سرکارخانم امین آشنا شدم ایشان کار وکالتنامه من و تمدید گذرنامه من را از راه دور در کوتاه مدت ترین زمان انجام دادند و همیشه در دسترس و پاسخگو بودند خانم شکوفه امین سپاسگزارم
Kourosh Yazdani
2023-08-05
She's made the process - of what would have been a challenging one for us to navigate, a seamless one! She's knowledgeable and a pleasure to work with.
Thank you Ms.Amin
Fazel Mostashari
2023-08-01
From start to finish very easy process, Always responsive and available. Thank you Ms. Amin -
She has high skills in regarding on changing/renewing passports and any other related issues She finished the process so fast and efficient. The whole of process took less than 5 minutes!! I recommend her 100 percent👍